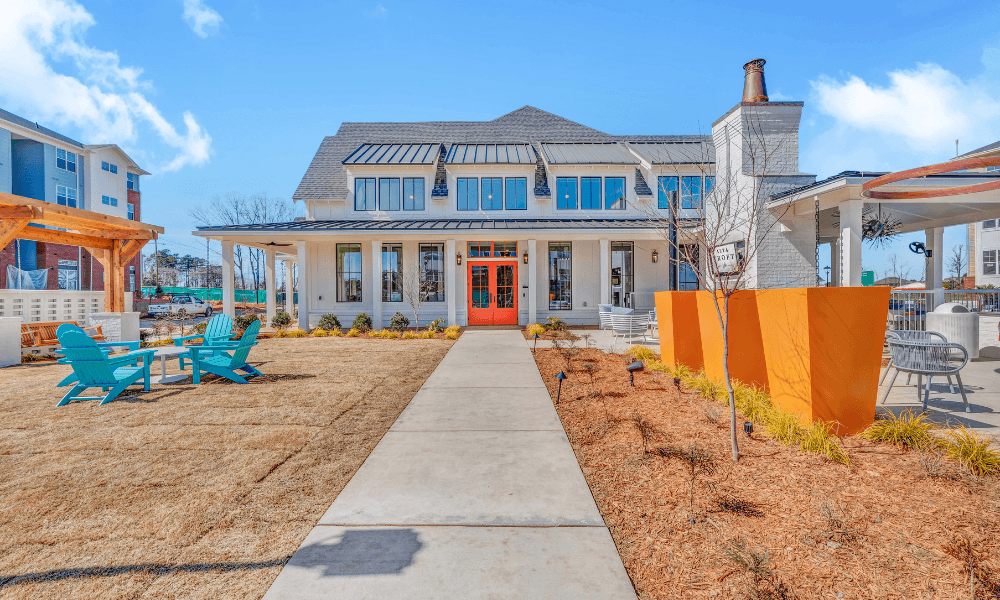 Finding apartments takes time, but it can be quite rewarding when you find the perfect spot. Of course, finding a nice apartment doesn't mean you automatically get the keys and a move-in date. Whether it's your first time or your fourth, getting an apartment always requires an approval process.
This process doesn't always run smoothly, but there are many ways in which you can prepare and simplify your approval. After all, moving into a new living space should be an exciting experience. Read the comprehensive guide below to learn how to get approved for an apartment.
Showcase the Right Attitude
If you're rude to the landlord during your meetings, they might not be so willing to accept your application. More than friendliness, it's crucial to show the landlord that you're an attentive, prepared, and responsible renter.
Walk into each meeting with a positive attitude and be respectful; it's a fairly straightforward step. One easy and effective method for showing that you're fit to own the apartment is bringing one or more references. A reliable reference from a landlord is a solid indicator that you are a respectable, reliable renter, which can go a long way during the application approval process.
Having references from previous landlords can show that you're responsible, but that's not a guarantee you'll earn the new landlord's approval. In addition, being an ideal tenant also comes down to how you handle the application and other documents.
Complete the Application Carefully
Fill out your rental application with care and precision. Don't worry! Completing the application successfully isn't as difficult as it may seem; you simply have to ensure accuracy in your answers. Accurately completing the application and bringing the landlord's application fee keeps the whole process simple and efficient, ensuring no slip-ups slow down your approval. That said, beyond accidental mistakes, remember to avoid lying on your application.
After all, the application will deal with topics including references, rental history, credit scores, and other essential details. If the landlord discovers you lied on the application, don't expect them to jump at the chance to hand over the keys to the apartment. Instead of trying to sneak a pet into the apartment under your landlord's nose, look for pet-friendly housing options.
Apartment options are diverse, so keep your unique preferences in mind when browsing listings online. Keep your application accurate, and don't be afraid to take your time to smooth any wrinkles. There's nothing wrong with reading each detail to ensure everything is up to par.
In many cases, you will fill in the application with the landlord present, but some apartments offer online options to make the process quicker and easier. For example, if you want to apply for one of our luxury apartments in Charlotte, you can do it as soon as you're ready, thanks to our online applications.
A Solid Credit Score
One of the most important details a landlord analyzes when choosing tenants is their credit score. This detail is essential because it shows landlords how financially stable and responsible you are as a tenant. Don't worry; there are plenty of ways to fix your credit score, such as paying off your debts and staying on top of any bills you receive throughout the year.
When in doubt, consider a co-signer with a good credit score to help you convince the landlord that financial stability is present to fulfill payments. If you're unaware of your credit score, take a look at it well before of moving to ensure you can make any necessary fixes.
Create a Document Checklist
When you must turn in key documents to the landlord during the approval process, having everything ready when they ask will help show that you're prepared and responsible. An easy way to ensure you don't forget about any documents is to create a concise checklist. So, what are some of the must-have documents you will need for the application process?
Of course, the application is among these documents. You'll also need to gather documents including but not limited to proof of income, employment, credit score, and references. If you're unsure which specific documents the landlord requires, simply ask for clarification; quick steps like that can help your whole approval run swiftly. Always be sure the landlord you're speaking with receives all the documents they need when they request them; it will be a great starting point for your relationship.
Income Essentials
Proof of income is particularly important because many landlords have a set amount that they want tenants to earn in relation to the rent. In other words, the landlord may want proof that you make twice or triple the amount of each month's rent, so prepare to prove that when filling out the application.
This is why one of the best ways to get approved for an apartment is to look for places within a realistic price range as it relates to your income. After all, if your earnings each month are only half of what the rent is, it should come as no surprise that a landlord won't be confident handing you the keys.
We'll break down a few methods to show proof of income for those unsure of how to prove their earnings. One of the easiest ways to provide such information is with recent pay stubs. You can also prove your income through tax statements and W2 forms if you prefer. No matter which avenue you take, each will show the landlord that you can handle the monthly rent.
Final Thoughts
As you can see, apartment approvals are an extensive process, so the whole thing may still seem daunting. Remember, the guide boils down to honesty and turning in all the proper paperwork accurately and on time. The application will be a key step in any apartment you find, whether large and lavish, small and simple, or somewhere in between. Luckily, you can use our guide to choose your ideal layout and get approval from the landlord when you're ready to complete the application.