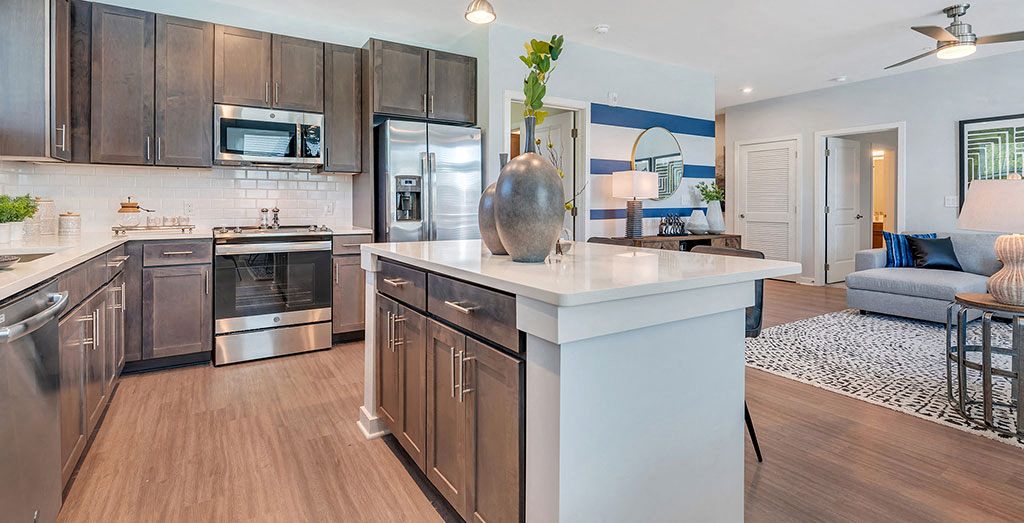 People upsize and downsize when moving for a variety of reasons. Perhaps your kids are moving in or out of the house. Maybe you want to have your home office. As you browse the floor plans available at Alta Croft, consider these signs you're ready for a 3-bedroom apartment.
You're Welcoming a New Family Member
Have you recently had a new baby, or are you expecting one soon? An additional bedroom will serve as a cozy nursery for the little one. You won't have to keep their crib in your room, and you'll have plenty of space to spare as the baby grows.
You Work From Home
An extra bedroom in your apartment can serve as a dedicated home office. You won't have to cram your work desk into your bedroom or living room! A designated work space will encourage you to keep your job and your home life separate.
You Need Room for Hobbies
Are you an avid artist or crafter? Instead of leaving your supplies all over the living room, use an additional bedroom as your studio. You'll be able to concentrate more easily, and your apartment will be tidier for it. A 3-bed, 2-bath apartment offers plenty of space for you to store your possessions and keep clutter to a minimum.
Your Adult Kids Are Moving Back In
Adult children move back in with their parents for a variety of reasons. Perhaps they just finished college and are preparing for the workforce, or maybe they've lost their job and need an affordable place to stay. Ease the financial burden on your grown-up kid by having a bedroom in your home for them.
You're a Family of Introverts
Spending time with your loved ones is important—and practically unavoidable when you live together! But everybody needs a space to decompress, too. If you and the other family members value your alone time, it's wise for everyone to have their own space if possible.
As you search for apartment solutions for your family, look at the floor plans and consider how much space everybody requires. These signs you should have a 3-bedroom apartment will give you plenty to think about as you make your decision.