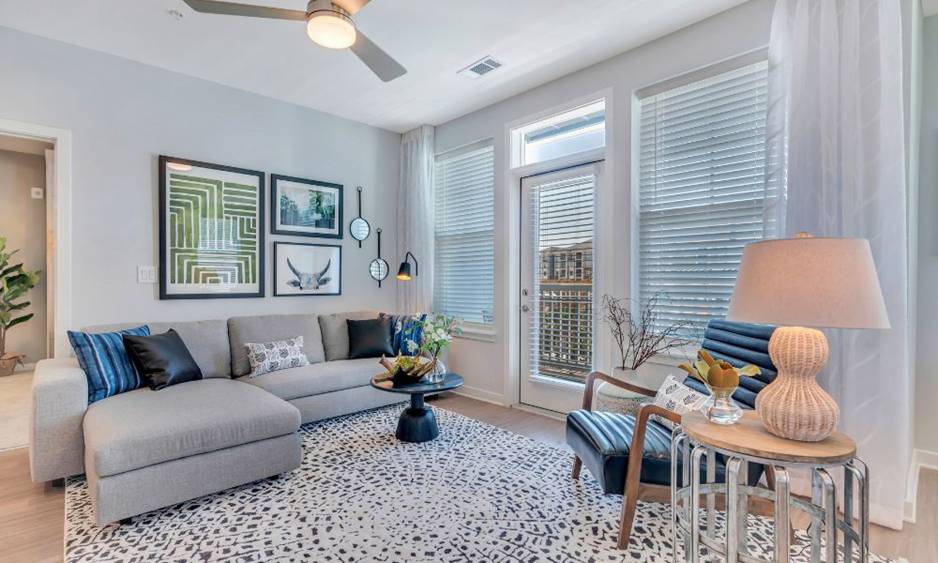 For those who haven't lived in an apartment before, spotting the common myths may prove to be difficult. Don't worry, you don't always have to make mistakes to learn from them. Keep reading to discover some common myths about apartment living we've debunked so you can focus on the facts during your search.
Constant Compromises
It's not rare for someone to assume that when moving into an apartment, they will have to start making compromises for their neighbors or roommates. Someone who likes playing video games or watching movies might assume that neighbors will grow angry with the noise, so they'll have to play everything at a low volume.
In this scenario, you can simply speak with your neighbors; get to know them, mention that you play video games and ask that they text you or knock on the door if it gets too loud. You'd be surprised by how such a straightforward gesture can positively impact your living experience. Don't assume you have to make a compromise before the other party claims that you must. Being mindful of your neighbors is important, but constant compromises are not commonplace in apartments.
You Must Downsize
Another debunked but common myth about apartment living is that you have to downsize. Both homes and apartments come in many sizes, so going from a home to an apartment doesn't always require an automatic downgrade in terms of personal space—including storage capacity. Of course, storage needs vary for each person, so avoiding an apartment that's too small comes down to carefully inspecting it before signing the lease.
For instance, when browsing new luxury apartments in Charlotte, NC, visit the website or ask the manager of the property to learn about storage space. Doing so can help you ensure your apartment has the space you need for all your belongings. Whether you want or need to downsize to best accommodate your lifestyle, remember, downsizing isn't a bad thing. It's simply another straightforward step that can help you solve frustrating issues before they occur.
Landlords Can Enter Unannounced
Some renters may think their landlords have the authority to walk into their apartment whenever they want, but that's not true. This is why reading your lease very carefully is not a step you should overlook. Typically, the lease will detail precisely what your landlord can and cannot do in various circumstances. Suffice it to say that the situations in which your landlord can legally enter your apartment are few and won't include an all-access pass to your living space.
If you're ever uncomfortable with any of the points made in the lease, feel free to discuss them with your landlord to solidify whether you should sign or find a new place to live. Influence your apartment hunt for the better by keeping these debunked myths in mind.