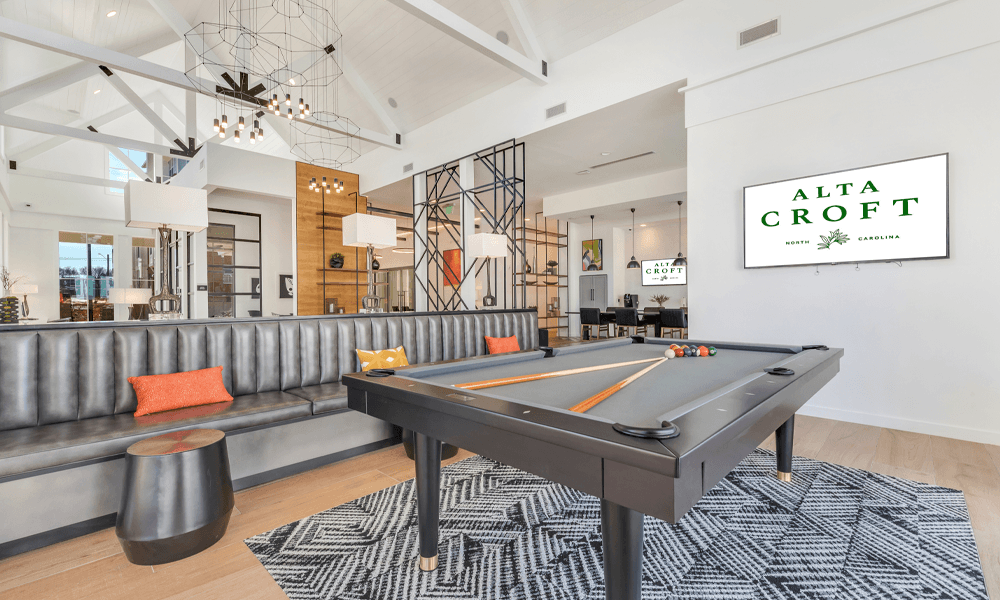 Some of the benefits of luxury apartments might be obvious, such as the upscale décor and comfortable environment. However, what is it about this apartment type that benefits families specifically? Make an educated choice for you and your loved ones by browsing these benefits of luxury apartment living for families.
Amazing Amenities
Luxury apartment layouts differ depending on which buildings you visit, but you're typically going to find a wide range of convenient amenities for all guests, including families. For example, our three-bed luxury apartments have multiple baths, full-size washers and dryers, and more amenities that help families maintain an efficient, easygoing lifestyle. After all, when you have a whole family's worth of laundry to do during the week, owning a washer/dryer set that supports you instead of constricts you is invaluable.
Luxury and efficiency might not seem synonymous, but they can be under the right circumstances. Always pay attention to the amenities preset in a luxury apartment complex before signing anything to ensure it can accommodate your family admirably.
Great Outdoors
When you're browsing your luxury living options, you should look for more than indoor benefits. From personal balconies to outdoor recreational areas, your complex can provide a place for your family to relax and play outside. Maybe you simply want a nice park to bring the kids to or a large pool to indulge in on hot days.
Either way, one of the top benefits of luxury apartment living for families is that you will have a community experience. Even if you have an elegant, spacious apartment, you and your kids can still feel cooped up inside if you don't leave occasionally. Moreover, you can find areas around the building to escape to and enjoy the outdoors without escaping the warm, welcoming experience of the apartment.
There's nothing wrong with preferring an introverted lifestyle, but remember that your apartment has to support you and your family. Having outdoor areas for socializing means you can always find a great place to host your kids' playdates, birthday parties, and other fun occasions.
Spacious Storage
Luxury apartment living is about mixing convenience and elegance equally, and a part of that convenience is storage space. Simply put, the more people you have in the family, the more storage you'll need for keeping everything organized.
Along with the details above, pay attention to the storage options when perusing luxury apartments—consider everything you need to store and may need to in the future. You should also think about storage for packages and mail; does the apartment have a secure mailbox for your belongings? Finding apartments with all the amenities above can be challenging at times, but when you're looking at high-end living places, you will struggle less to find a perfect fit for the whole family.