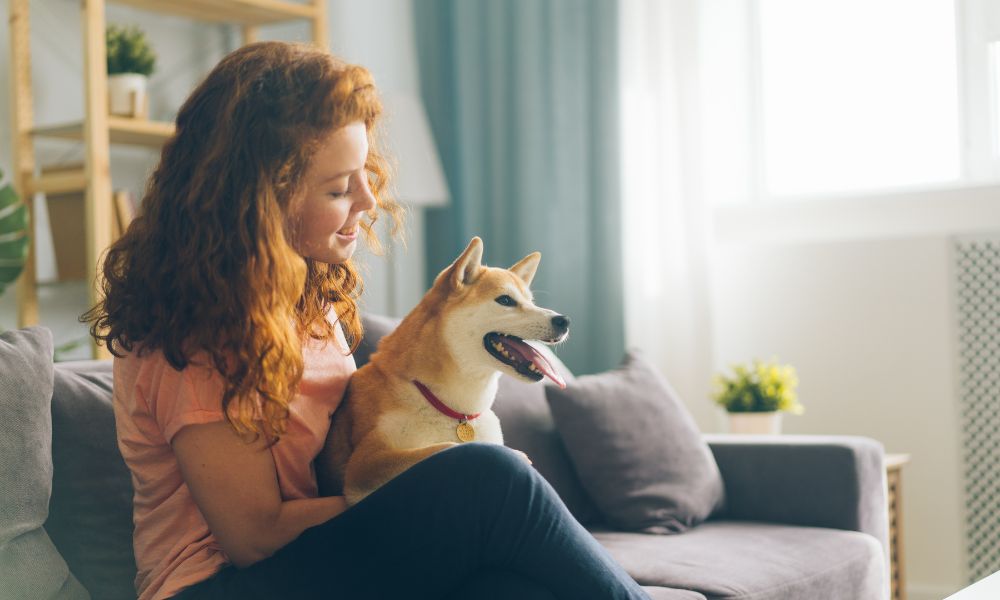 Apartment hunting can be a long process for many reasons. From finding the right place to applying, there are many steps on the road to moving into your new living space. One of the top priorities you should remember during your apartment search is the amenities your new apartment offers.
Everyone has their requirements and preferences, so finding the right fit for you is at the heart of your search, and amenities play a significant role. So, which options should you consider first? This comprehensive guide will show you the top must-have amenities in your apartment to remember when you're perusing the market.
Reliable Parking
Not all essential amenities are inside the apartment. Of course, if you don't own a car, parking may not be a huge concern. However, anyone with a vehicle should plan their apartment search carefully because many options are available. Some drivers want to avoid parking on the street, which is common in many apartments. If you fall under that category, carefully search listings, and ask realtors for parking clarification to prepare accordingly.
Everyone's preferences will vary, so there isn't exactly a wrong answer for parking; it comes down to what works best for you. If you want a dedicated parking spot, then include that in your search. If you only need a lot with enough parking spots, you can find living spaces with such amenities. Take time to learn about guest parking, too, so you can inform any visitors before they come to see you. These details help narrow your apartment search, but this isn't the only outdoor amenity to consider.
Outdoor Relaxation
Any apartment should have an outdoor area for tenants to gather on lovely days, whether to relax or socialize with others. However, outdoor relaxation can come in many forms. For instance, your unit should have a private balcony or another area outside you can privately enjoy.
If you prefer more space outside to relax, ask about the available recreational areas. That way, you can ensure you have an apartment swimming pool, rooftop balcony, or other places you can escape to at a moment's notice.
Pet Approval
Like parking spots, this amenity appeals to a specific set of apartment seekers—pet owners. You don't want to give up your beloved dog or cat to move into your new apartment. Thankfully, you can find apartments on the market that will allow animals on the premises.
Moreover, apartments should list this fact clearly in their online listings. If unsure, don't make assumptions and try to sneak your dog into the complex. Instead, reach out to the landlord and ask for any clarifications before moving in. In doing so, you can find a place perfect for you and your pets.
Ample Sleeping Space
One area where you shouldn't compromise is where you'll sleep. Alta Croft offers luxury one-bedroom apartments to those living alone or with their partner but wants a more homelike experience than a studio apartment. Whereas studio apartments combine various rooms into a single area, one-bedroom apartments have more distinct boundaries for each area. However, don't assume someone must sleep on a couch if you're planning to live with two roommates.
We also offer three-bedroom apartments so you can live somewhere with multiple roommates and still have ample storage, sleeping space, and additional amenities. Beyond accounting for the number of roommates, consider if you need a guest bedroom for visiting family or friends. By considering these factors, you can ensure everyone under your roof is comfortable and accommodated.
In-Unit Laundry Machines
If you want more efficiency in your life, find an apartment with laundry machines inside each unit. Many apartments offer dryers and washing machines in each unit, ensuring tenants can clean their clothes in the comfort of their homes. The apartment complex will sometimes have washers and dryers in a separate building.
Other alternatives include washing clothes at a laundromat, which isn't always accommodating to busy schedules. When you have laundry machines in-unit, you can more easily tailor laundry time around your busy schedule. Therefore, taking this detail into account when browsing apartments means you can find a place that meets your comfort needs, which is essential for any living space.
Secure Package Areas
From Amazon to eBay, people get packages from various online retailers. Apartment seekers who receive a lot of packages throughout the year should always keep an eye out for how listings address package delivery. For instance, Alta Croft tenants have access to a 24/7 secure package room during their stay in our luxury apartments. Thanks to secure package delivery areas, you can receive your packages, from clothes to movies and beyond, without worrying about someone taking them from the porch or front door if you're not there to receive the package.
Scheduling your day around a package delivery can be stressful, but reliable delivery areas can ease that stress. Some apartments can even accommodate cold deliveries that need refrigeration, too. Our secure package rooms at Alta Croft have cold storage for any grocery delivery you receive.
What's Next?
As you can see, the must-have amenities in your apartment will vary according to your personal needs. Of course, the more unique your needs are, the longer your search may be. Don't worry; this doesn't mean you won't find the right fit. Browsing the market will introduce you to the vast array of options available, and now that you have the tips above, you can search more efficiently.
Remember, don't settle until you find a place you're happy with living in for the duration of the lease. There's nothing wrong with making compromises here and there, but there's nothing wrong with holding out for a place that accommodates all your needs.