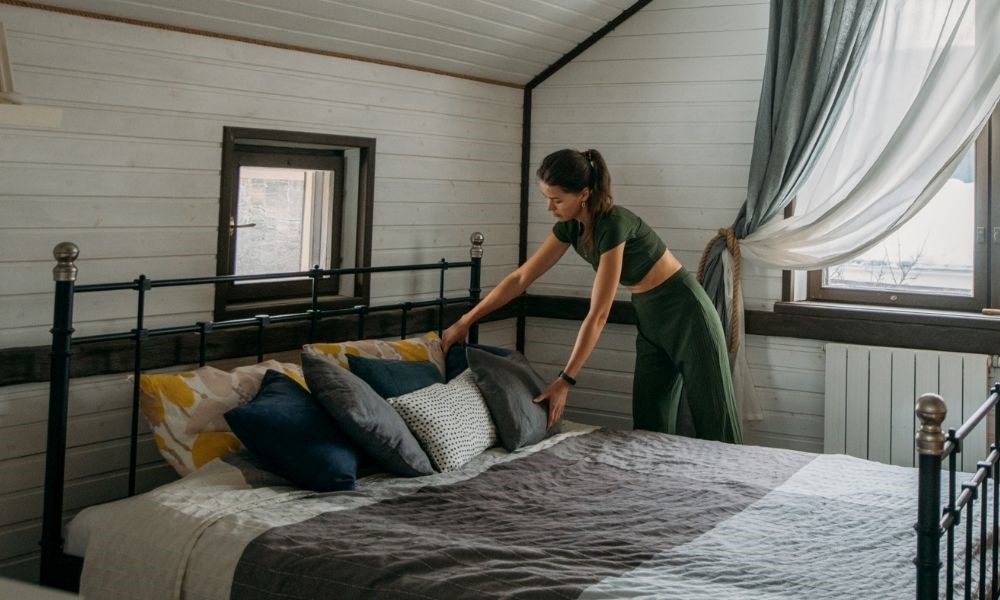 Searching for apartments can be daunting, especially since everyone's specific needs and preferences vary. For instance, you can choose from one-bedroom, studio, and multi-bedroom apartments. So, why should you choose a one-bedroom layout over the others? Learn the answer today by reading these advantages of living in a one-bedroom apartment.
Privacy
One of the most enticing benefits of one-bedroom apartments is the privacy. Living in a multi-bedroom apartment with roommates can be fun, but a one-bedroom offers a way to be more independent and truly make the whole space yours.
There is certainly an uptick in responsibility when you live by yourself, but that can be an exciting lifestyle change if you're ready to shift in that direction. Of course, one-bedroom apartments aren't only for one person; couples can choose these spaces when moving in together, which presents another potentially exciting lifestyle change.
Simplicity
If you're looking for a simple and serene place, then consider a one-bedroom unit. These units can bring more simplicity to your living situation because you can keep your decorating concise. Decorating and refurnishing is much speedier when you're dealing with a single-bedroom apartment. Likewise, a smaller space means more efficient cleaning around the apartment.
A Home-Like Experience
Studio apartments offer privacy and simplicity, so why should you choose a one-bedroom instead? One of the top advantages of living in a one-bedroom apartment is a more home-like experience. Whereas studios merge all the rooms together in a more open layout, one-bedrooms have separate sleeping areas, like houses .
Although they have fewer sleeping areas than a multi-bedroom unit, a single-bedroom space can still deliver an elegant and comfortable experience. For example, the luxury one-bedroom apartments at Alta Croft mix upscale living with a breezy atmosphere and experience. Now that you know more about the market, you can decide whether a one-bedroom unit is right for your living situation.