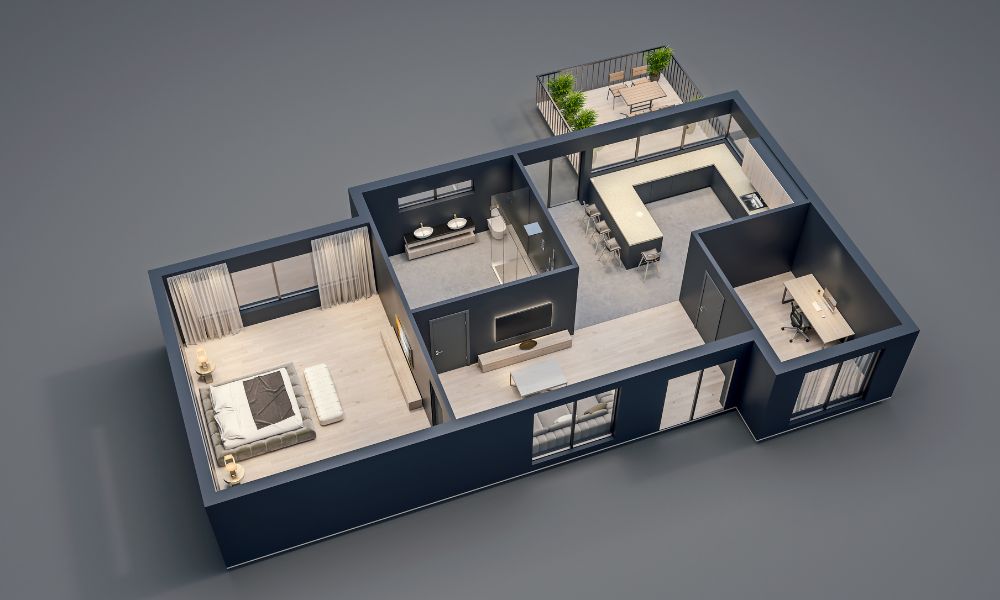 Apartment seekers look for many details when browsing new living spaces, from the rent to the view. One of the most impactful details of any unit is the floor plan. If you're unsure how critical this factor is to your living space or you simply want to learn more, read these tips for choosing an apartment floor plan.
Consider the Beds
First, make sure your floor plan supports the sleeping arrangement you require. For instance, if you're moving into an apartment with a significant other, you may only need one bedroom for the two of you. On the other hand, if you're planning on having kids soon, you may want a second bedroom for when that time arrives.
Don't worry; apartments exist that combine ample bedroom space with a comfortable atmosphere. For instance, our 3-bedroom modern apartments accommodate various tenets under one roof wonderfully. Three people might sound like a lot under one roof, but spacious options are available when you're ready.
Imagine Your Daily Routine
Choosing an apartment requires balancing many factors, such as the rent and the amenities available. However, exploring tips for choosing an apartment floor plan will introduce one more factor: how the floor plan impacts your daily routine. If you work from home, can you picture yourself getting tasks done somewhere in the apartment?
Likewise, does the layout seem advantageous to completing daily tasks efficiently? Maybe you like to watch the TV in the living room while cleaning or cooking in the kitchen. Thinking about these unique, seemingly unimportant tasks in your daily routine will help you find a place that matches your pace perfectly.
Of course, looking at a blueprint is different from seeing the apartment in person and imagining your routine. You can either do a walkthrough to see the apartment firsthand or take a 3D virtual tour.
Measure Your Larger Amenities
One of the most important details to consider when choosing a floor plan is how it will accommodate the larger items you plan to bring with you. For example, if you're a collector with shelves full of items, it's certainly helpful to know if they'll fit before moving in. After all, besides those amenities, you still must consider space for beds, couches, tables, and other essentials. Always measure those large items and compare them with the floor plan.